17mm Diameter 18mm Length 12V Brushelss DC Coreless Motor Model 1718RB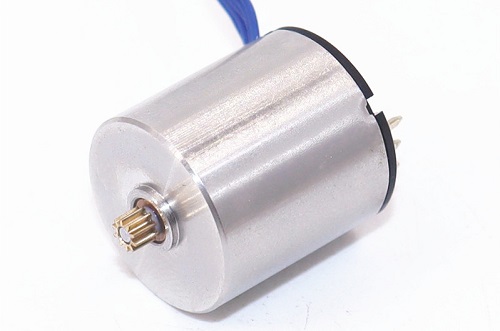 Ask 12V Coreless DC Motor Datasheet & Price Now! Fast Reply Within Few Hours! Longer Working Time! Lower Current. New Design Support. Find Best 12 V DC Motor Seller From China. Premium Quality & Coreless DC Motor Exporter.
Motor type: PMDC Brushless coreless motor

Motor housing (D*F* L): Φ17*18.2mm

Housing material: SECD-O

Shaft (diameter): 1mm SUS304 steel (nickel coating)

Way of commutation: Brushless

Structure: 2-pole stator and hollow cup type

Magnet type: Nd-Fe-B

Rotation: CW/CCW and reversible

Weight: 21g(approx)
| | |
| --- | --- |
| | 17mm brushless coreless motor |
| | |
| | |
| | |
| | |
| | |
Specification of the High Torque 1718 Series Brushless Coreless DC Motor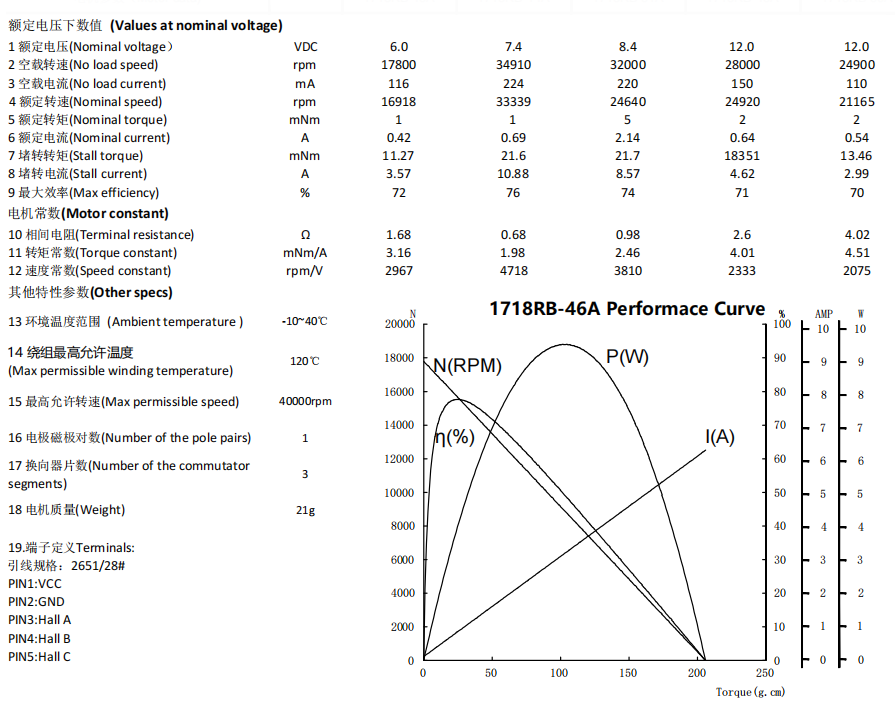 1718rb 17mm Series Brushless Coreless DC Motor Dimensions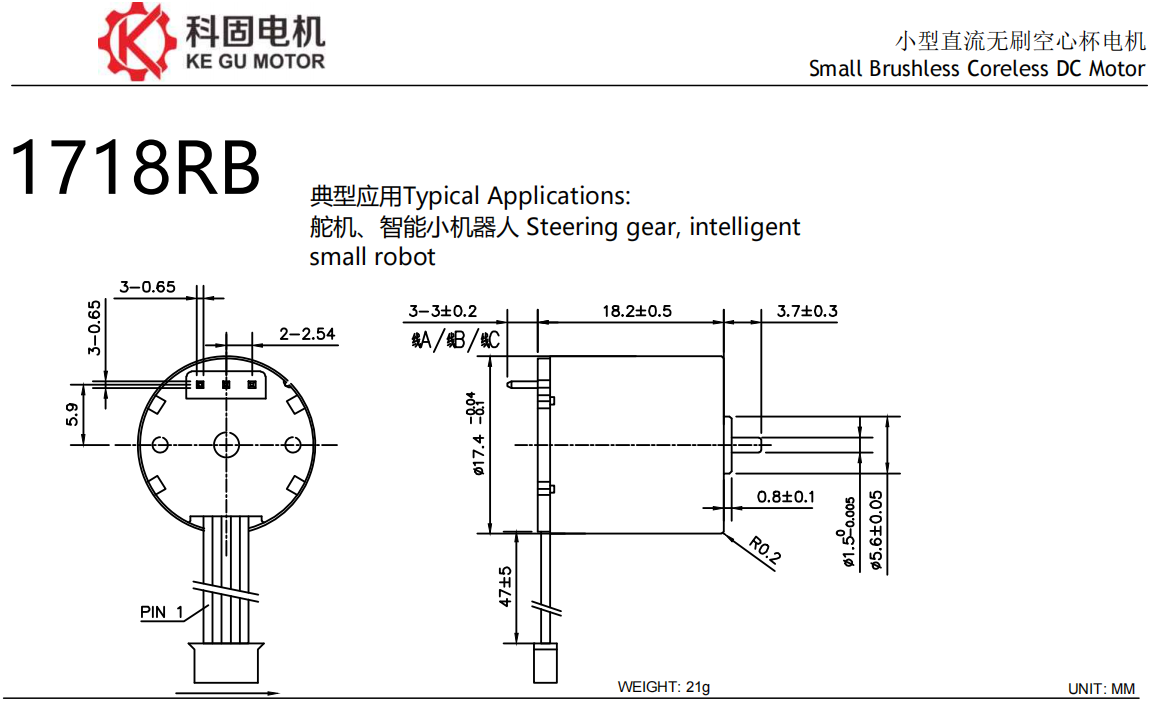 This 1718 Series brushless coreless motor is small ,light, precision, reliable control and delicately operate, which can offer high torque and speed for tattoo equipment and medical equipment.
Small vibration offering the best tattoo experience for customer.
Reliable and stable with long lifetime.
100% complete inspection of the materials after we get from our suppliers and products before ex-factory to ensure the quality for our customer.
The perfect substitute for European motors which can save lots of time and cost for our customer.
80% of coreless motors are customized. At present, the core key materials and components are still imported. KEGU MOTOR provide domestic customers to use international brand quality coreless motors with a higher performance, and continue to improve their product series . Prepare inventory according to plan, independently produce and process customized parts, so that the quality standards and process technology are consistent with the Swiss Maxon.
Custom specification is also available for us.
17mm Brushless Coreless Motor, 17mm Hollow Cup Brushless Motor,Brushless Coreless Motor for Tattoo Machine,Hollow Cup Motor for Tattoo Machine,Tatto Machine Motor, Tatto Machine Coreless Motor, Tatto Machine Hollow Cup Motor,Brushless Coreless Motor Manufacturer,Brushless Coreless Motor Factory,Brushless Coreless Motor China Shenzhen Manufacturer Factory,Customized Motor,Custom Brushless Coreless Motor